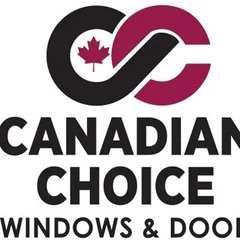 WindowsCanada Review
Overall Informarion about WindowsCanada
| Company | WindowsCanada |
| --- | --- |
| Website | https://www.windowscanada.com/ |
| Regions | All Regions |
| Years in business | 12 |
Informarion about WindowsCanada's reviews
| Review Website | Google | Yelp | BBB | HomeStars | ThreeBestRated |
| --- | --- | --- | --- | --- | --- |
| № of Reviews | 652 | 47 | 23 | 3307 | N/A |
| Positive/Negative Reviews, % | 80/20 | 0/100 | 62.5/37.5 | 82/18 | N/A |
| First Review Date | July, 2019 | January, 2014 | October, 2020 | February, 2009 | N/A |
| Rating by Platform | 4.4 | 1.3 | 2.83 | 9.4 | N/A |
WindowsCanada is dedicated to enhancing homes across Canada with top-notch windows and doors. Their focus on energy efficiency, aesthetics, and overall comfort has made them a go-to choice for homeowners.
With free energy audits and triple-glazed windows, WindowsCanada helps you reduce energy consumption and lower bills. Their Canadian-made products excel in durability, energy efficiency, and affordability.
WindowsCanada offers a 25-year warranty on all products, along with a no-cost transferable warranty for added peace of mind. Their windows feature cutting-edge Low-E technology, making them ideal for Canada's diverse climates.
Whether you're dealing with harsh winters or scorching summers, WindowsCanada's energy-efficient windows and doors are designed to improve aesthetics while saving on heating and cooling costs.
If you're looking to transform your home's energy efficiency and comfort, WindowsCanada is your trusted partner. Contact them today for a free quote and consultation.
Energy Efficiency: WindowsCanada is praised for its focus on energy efficiency. Customers have reported significant reductions in their energy bills after installing their windows and doors.
Triple-Glazed Windows: The use of triple-glazed windows is a major advantage. These windows provide superior insulation, reducing heat loss in winter and heat gain in summer. They also help in reducing noise pollution.
Quality Canadian-Made Products: Customers appreciate the quality of the Canadian-made windows and doors. The products are known for their durability and energy efficiency.
Free Energy Audits: WindowsCanada offers free energy audits, helping homeowners identify areas for energy savings.
Warranty: The company provides a 25-year warranty on their products and an additional no-cost transferable warranty, giving customers peace of mind.
Low-E Technology: WindowsCanada's products are equipped with Low-E technology, enhancing their energy efficiency.
Installation Delays: Some customers have experienced delays in the installation process, which can be frustrating.
Communication: There are occasional complaints about communication issues, such as missed appointments or difficulties in reaching the company.
Foam-Filled Frames: There have been complaints that the windows did not have foam-filled frames as advertised, which has caused dissatisfaction among customers.
Pricing: While many customers find the products affordable, there have been a few comments about pricing not meeting their expectations.
Overall, WindowsCanada appears to offer high-quality, energy-efficient products, but some customers have faced issues with installation, communication, and product features not meeting their expectations. It's essential for potential customers to do thorough research and clarify any concerns before making a decision.
Questions to Ask WindowsCanada Before Signing a Contract​
By asking these questions and seeking detailed answers, you can ensure a clear understanding of the products and services offered by WindowsCanada and make an informed decision before signing a contract.
WindowsCanada, as evidenced by the reviews, is a reputable and customer-centric company that prioritizes energy efficiency and customer satisfaction. Customers have highlighted several positive aspects of their experience with WindowsCanada, including the energy-saving benefits of triple-glazed windows, significant reductions in energy bills, and expert local knowledge.
One of the standout features of WindowsCanada is its commitment to offering Canadian-made windows and doors, designed to withstand the country's diverse climate conditions. This commitment to quality and durability has earned the trust of homeowners seeking long-term solutions for their homes.
Additionally, WindowsCanada's offer of a free energy audit and various discounts throughout the year showcases their dedication to helping homeowners make informed decisions about improving their homes' energy efficiency. The 25-year warranty and the option for a transferable warranty provide customers with peace of mind, ensuring the longevity and quality of their investment.
In conclusion, WindowsCanada appears to be a reliable choice for homeowners in Canada looking to enhance their home's energy efficiency, comfort, and aesthetics. The overwhelmingly positive feedback from customers suggests that WindowsCanada's products and services meet or exceed expectations, making them a trusted partner in home improvement projects.