GreenFox Review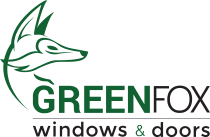 GreenFox Review
Overall Informarion about GreenFox
| Company | GreenFox |
| --- | --- |
| Website | https://www.greenfoxwindows.ca/ |
| Regions | All Regions |
| Years in business | 13 |
Informarion about GreenFox's reviews
| Review Website | Google | Yelp | BBB | HomeStars | ThreeBestRated |
| --- | --- | --- | --- | --- | --- |
| № of Reviews | 526 | 6 | 75 | 583 | 117 |
| Positive/Negative Reviews, % | 70/30 | 0/100 | 60/40 | 67/33 | 80/20 |
| First Review Date | May, 2019 | January, 2017 | February, 2020 | May, 2016 | N/A |
| Rating by Platform | 4.6 | 1 | 4.32 | 9.6 | 4.9 |
GreenFox Windows and Doors is a company that specializes in the installation of windows and doors in the Calgary, Alberta area. They offer a range of products, including windows, doors, and patio doors, and emphasize the energy efficiency and quality of their offerings. The company prides itself on delivering professional installation services and providing high-quality products to its customers.
As with any home improvement project, it's essential for potential customers to conduct thorough research, ask questions, and clarify all details before signing a contract with GreenFox. This includes inquiring about installation timelines, warranty terms, and any potential delays. Reading customer reviews and seeking referrals from friends and neighbors can also provide valuable insights into the company's reputation and service quality.
Product Quality: Many customers praised the high quality of GreenFox's windows and doors, indicating that they met or exceeded their expectations.
Professionalism: Customers frequently mentioned the professionalism of GreenFox's sales representatives, project managers, and installation teams.
Customer Service: The company's customer service was often commended, particularly their willingness to address and resolve issues or concerns.
Efficiency: GreenFox was noted for efficient installation processes, with some customers reporting that installations were completed ahead of schedule.
Competitive Pricing: Several customers mentioned that GreenFox offered competitive pricing, and in some cases, they were willing to negotiate on price.
Cleanliness: The installation teams were praised for their cleanliness and for leaving work areas in good condition.
Delays: Some customers experienced delays in production, delivery, or installation, leading to minor inconveniences and frustration.
Communication: A few customers mentioned challenges with communication, particularly regarding updates on project status or delays.
Documentation Delays: In some cases, customers reported delays in receiving warranty paperwork or follow-up documentation.
Quality Control: A few customers noted minor defects in the windows, such as scratches or black spots on the glass.
Screen Removal: Customers mentioned difficulties in removing screens from certain window types, making cleaning challenging.
Questions to Ask GreenFox Before Signing a Contract​
GreenFox Windows and Doors is generally regarded as a reputable company known for delivering high-quality windows and doors. Customers frequently praise the quality and energy efficiency of the products and the professionalism of the installation teams. The company also receives positive feedback regarding its customer service and attention to detail.
However, there have been occasional reports of installation delays and communication challenges, such as delays in providing updates on production and delivery times. Some customers have expressed concerns about warranty fulfillment and delayed paperwork.
In conclusion, GreenFox appears to offer excellent products and services but may need to address some operational and communication aspects to ensure a consistently positive customer experience. Potential customers are advised to discuss these concerns with the company before signing a contract and to clarify all expectations and warranty details in the agreement.