We gathered all available All Weather Windows Ltd. Review reviews across all real-customer review platforms online and asked AI model to analyze them based on the many key aspects you want to consider when hiring a window replacement company for your project. Keep reading to check out the results.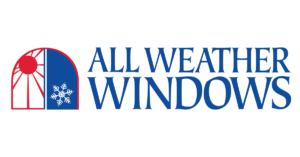 All Weather Windows Ltd. AI Analysed Review
Overall Informarion about All Weather Windows
| Company | All Weather Windows Ltd. |
| --- | --- |
| Website | https://allweatherwindows.com/ |
| Regions | All Regions |
| Years in business | 31 |
Informarion about All Weather Windows' reviews
| Review Website | Google | Yelp | BBB | HomeStars | ThreeBestRated |
| --- | --- | --- | --- | --- | --- |
| № of Reviews | 152 | 22 | 21 | 372 | N/A |
| Positive/Negative Reviews, % | 34/66 | 7/93 | 5/95 | 83/17 | N/A |
| First Review Date | in 2013 | April, 2012 | October, 2020 | September, 2009 | N/A |
| Rating by Platform | 3 | 2.2 | 1.62 | 8.3 | N/A |
All Weather Windows Ltd. receives mixed reviews from customers. While installation teams are often praised for their professionalism and hard work, there are concerns about product quality, delays in installations, and communication issues. Some customers report manufacturing defects and doubts about the longevity of windows and doors. Overall, potential customers should carefully consider these factors before choosing the company for their window and door needs.
Company's Pros/Cons: Based on AI Comprehensive Analysis
Professional Installation Teams: Customers frequently commend the installation teams for their professionalism, hard work, and efficiency.
Product Quality Concerns: Some customers express doubts about the quality and longevity of the windows and doors provided by the company, with reports of manufacturing defects.
Installation Delays: Delays in installation schedules have been reported, leading to customer frustration.
Communication Issues: Numerous customers highlight problems with communication, including difficulties in reaching the company and obtaining timely responses to inquiries.
Warranty and Service Concerns: There are complaints about warranty fulfillment, with customers experiencing challenges in getting issues resolved.
Pricing: A few customers believe the products are overpriced compared to competitors, especially considering reported quality issues.
Questions AI Recommends to Ask All Weather Windows Before Signing a Contract​
Our Verdict: Based on AI Comprehensive Analysis​
All Weather Windows Ltd. appears to have mixed feedback from customers. While some customers have praised the quality of their products and installation services, others have raised concerns about issues such as delays, communication problems, and warranty-related challenges.
Overall, All Weather Windows Ltd. may offer quality products and services, but there are notable concerns regarding communication, delays, and warranty support. Before engaging with the company, it is advisable for potential customers to thoroughly discuss timelines, warranties, and costs while also seeking references to ensure a positive experience.