We gathered all available Windows Seal West reviews across all real-customer review platforms online and asked AI model to analyze them based on the many key aspects you want to consider when hiring a window replacement company for your project. Keep reading to check out the results.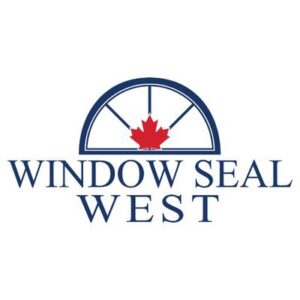 Windows Seal West AI Analysed Review
Overall Informarion about Windows Seal West
| Company | Windows Seal West Ltd. |
| --- | --- |
| Website | https://windows-west.ca/ |
| Regions | All Regions |
| Years in business | 8 |
Informarion about Windows Seal West's reviews
| Review Website | Google | Yelp | BBB | HomeStars | ThreeBestRated |
| --- | --- | --- | --- | --- | --- |
| № of Reviews | 317 | N/A | 9 | 439 | N/A |
| Positive/Negative Reviews, % | 81/19 | N/A | 54/46 | 95/5 | N/A |
| First Review Date | in 2015 | N/A | May, 2021 | April, 2015 | N/A |
| Rating by Platform | 4.6 | N/A | 3.22 | 9.8 | N/A |
Windows Seal West is a company known for offering high-quality windows and doors, often praised for their energy efficiency and appearance improvement. Customers appreciate the professionalism of their installation teams, though there have been instances of improper installations and product defects. Some customers have reported communication delays and unresolved issues.
Overall, the company is competitive in pricing and valued for its products, but improvements in installation quality and customer service may be needed to address certain concerns.
Company's Pros/Cons: Based on AI Comprehensive Analysis
Product Quality: Customers often praise the high quality of windows and doors provided by Windows Seal West. They appreciate the energy efficiency, reduced noise levels, and aesthetic improvements these products offer.
Professionalism: The company is recognized for its professional installation teams, known for their punctuality, efficiency, and attention to detail during installations.
Sales Experience: Many customers have positive interactions with the sales representatives, finding them knowledgeable and patient in helping customers choose the right products.
Competitive Pricing: Windows Seal West is often commended for its competitive pricing, offering affordability along with quality products.
Customer Service: The company's customer service team is generally seen as responsive and helpful, with friendly and accommodating interactions.
Installation Issues: Some negative reviews mention problems with installations, including improper support for windows and the use of clear silicone to fill gaps. Defects in installations have also been reported.
Communication Delays: There are instances of communication delays, missed appointments, and issues with resolving warranty or repair concerns, causing frustration among customers.
Product Defects: Customers have experienced product defects such as moisture inside sealed units and screen issues, leading to the need for multiple replacements.
Unresolved Problems: In certain cases, customers express dissatisfaction with unresolved issues that persist even after multiple service visits.
Questions AI Recommends to Ask Windows Seal West Before Signing a Contract​
Our Verdict: Based on AI Comprehensive Analysis​
Windows Seal West, based on a compilation of customer reviews, presents a mixed picture. While the company receives praise for the quality of its windows and doors, energy efficiency, and professional installation teams, there are notable areas for improvement.
Positive aspects include competitive pricing, a responsive sales team, and a reputation for providing high-quality products that enhance the aesthetics and efficiency of customers' homes.
However, there are significant concerns related to installation issues, such as improper support for windows and the use of clear silicone to fill gaps. Customers have also reported product defects, including moisture inside sealed units and screen problems, leading to the need for multiple replacements.
Communication delays, missed appointments, and unresolved issues have caused frustration among customers, indicating areas where the company's customer service and project management processes may need refinement.
In conclusion, Windows Seal West has strengths in product quality and pricing but must address installation quality, communication, and customer service to ensure a more consistent and positive customer experience. Prospective customers should carefully evaluate their specific needs and consider seeking assurances and clarifications on these areas before signing a contract.