About Canadian Choice Windows Calgary
Canadian Choice Windows Replacement Calgary stands out as a premier window and door replacement company serving not just Calgary but the entirety of Canada. Their unwavering dedication revolves around providing high-quality replacement windows, proficient window repair services, and expert installation solutions tailored to your unique requirements. Their extensive product range encompasses casement, awning, bay and bow, sliding tilt windows, and more, ensuring you'll find the perfect fit for your home.
What truly sets them apart is their commitment to meeting stringent Canadian standards, guaranteeing professional installation, offering extended warranties, and, most importantly, ensuring 100% customer satisfaction. All of this is accomplished while operating locally in Calgary, adding a layer of trust and convenience to their services. With Canadian Choice Windows Calgary, you can rest assured that you'll discover the finest windows and doors that not only align with your budget but also fulfill your specific needs.
Exceptional Sales Rep Tanya
My recent interaction with Canadian Choice Windows introduced me to Tanya, a sales representative of unparalleled expertise. Tanya played an instrumental role in guiding me toward selecting the perfect windows for my home. Her ability to accurately determine the ideal casement sizing for various windows throughout my house was truly remarkable. Tanya's proficiency in navigating building codes further reinforced my confidence in the choices made.
Outstanding Product Quality and Installation: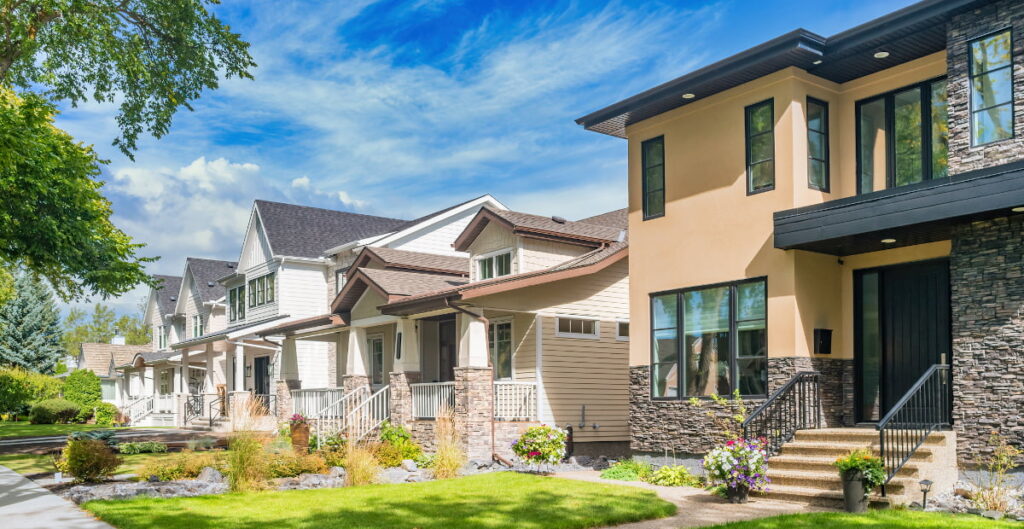 The quality of the products provided by Canadian Choice Windows is truly praiseworthy. Moreover, the installation process was executed with exceptional precision. The end result not only enhanced the aesthetics of my home but also noticeably improved its warmth, promising reduced heating bills in the future.
Seamless Installation Process
The installation process, entrusted to Canadian Choice Windows, was executed with unparalleled precision and professionalism. The installation team's dedication to their craft left me with an overwhelming sense of assurance in the final outcome.
Igor, Alex, and the Installation Team
My profound appreciation extends to Mr. Igor, the Project Manager, Mr. Alex, and his remarkable installation team. Their dedication to providing excellent window and patio door installations that are reliable, efficient, and of the highest quality is truly commendable. It's evident that they place customer satisfaction at the forefront of their priorities.
A Loyal Customer's Highest Recommendation
Having completed three successful projects with Canadian Choice Windows Calgary, I am wholeheartedly convinced of their exceptional service and product quality. If you seek top-tier windows and an exceptional service experience, I unequivocally recommend Canadian Choice Windows Calgary. They have consistently surpassed my expectations and have proven themselves capable of delivering excellence in every aspect. I am confident they will do the same for you.
In conclusion
| | |
| --- | --- |
| Pros | Cons |
| – Exceptional service | |
| – Knowledgeable and helpful sales representative Tanya | |
| – Expertise in determining casement sizing and building codes | |
| – Outstanding product quality | |
| – Professional installation | |
| – Extended warranties | |
| – Commitment to Canadian standards | |
| – 100% customer satisfaction guarantee | |
| – Local services in Calgary | |
| – Wide range of window options | |
| – Budget-friendly options | |
My experience with Canadian Choice Windows Calgary has been nothing short of exceptional. As a repeat customer, I have consistently been impressed with their top-quality service, extensive knowledge, and unwavering commitment to excellence. From the outstanding sales support provided by Tanya to the flawless installation process and the superior product quality, Canadian Choice Windows Calgary has truly set a high standard in the industry.
Their dedication to meeting Canadian standards, offering extended warranties, and ensuring 100% customer satisfaction is commendable. Moreover, the fact that all of this is delivered locally in Calgary adds another layer of convenience and trust.
If you're in search of high-quality windows, professional service, and budget-friendly options, I wholeheartedly recommend Canadian Choice Windows Calgary. They have not only met but exceeded my expectations, and I am confident they will do the same for you. Your journey to exceptional windows and doors begins with Canadian Choice Windows Calgary.
I have just had another window installed by Canadian Choice Windows.
This is the third time that I have used their services and I am very impressed with them through every step of the process.
Tanya was my sales rep and she was very helpful in choosing the right windows for my house.
She was very helpful in determining casement sizing for various windows throughout the house.
Her knowledge of building codes was extremely helpful.
I am impressed with the product quality and the quality of the installation.
I would definitely use Canadian Choice Windows Calgary again and I certainly recommend them.
Tim Davis
Had all windows and doors replaced on main floor the installers were awesome the finished product looks awesome the house is warmer hello to lower heating bills
Our profound appreciation to Mr. Igor – Project Manager, Mr. Alex & his team for the excellent windows & patio door installation done in our house. They are reliable, efficient, high quality & satisfaction guaranteed. Thank you for the job well done Canadian Choice Windows Calgary !!!
We found all your staff particularly respectful, right from the beginning when Olga visited us to give us an estimate until the installers were done. They removed the old windows and replaced them with efficiency and at the same time keeping their work space tidy. When done the original shutters were replaced and hung better than before.
We must complement our installer, whose name escapes me at this time. He did a great job and always kept us updated as to what was going on.
Thank you Canadian Choice for a job well done.
Rose and Bob Recsky